Welcome to the worlds first FREE player support platform. Start your football CV today. We are giving away FREE premium player profiles when you enter this code FFCGFree
Footballers Global aims to build the biggest and best online football community and support platform. As well as it being a full social media platform, we have tailor made each profile to suit the need of the individual member. If you are involved with football at any level you will have a story to tell, we want to share your journey! If you're a player who wants your CV and videos seen by scouts, we've got you covered. If you're a scout/agent that wants to use a global player search engine, we've got you covered. Even if you're a player that just loves the game for the fun of it, get involved and enter your latest goal, save or skill into our competitions. Are you a manager, parent or a fan? we want you involved! Football is everyone's game so we welcome every level of ability and disability. We have great ambassadors for every level including men and boys football, women and girls football, and para football.
Are you a referee? We want to be part of your journey. We can help you build your CV and add you to a search engine. This is for clubs to use when in need of a referee to help stop any game from being cancelled. (Feature Coming Soon)
This is a fun platform made for every walk of life where everyone is equal and treated on a level playing field. We will be using our platform to support grassroots and help connect like minded people around the world. Have you been released or are you feeling down? we have the partners to signpost you to the help you might need to get back on track. We have players from grassroots to professional, scouts from academy to the premier league and members from 25+ countries. Join the best football website on the internet today.
Are you a
Player, Scout, Fan or Parent?
This has been founded with the help from professionals in the game including ex Liverpool, Arsenal, Millwall and Portsmouth player Jimmy Carter, who himself experienced the highs and lows of trying to make it as a teenager.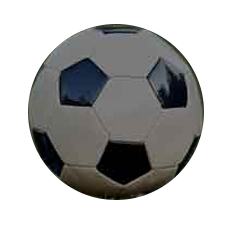 At Footballers Global, we know that grassroots facilities can often be poor and our aim is to become a leading sponsor for grassroots football and a respected voice for the players.