Scout at Crystal Palace

Footballers global is an innovative concept and proven avenue for providing opportunities for players to be seen by scouts and top clubs across the globe. The platform also allows scouts to pinpoint the attributes their clubs may be looking for in terms of recruitment at any given point in time.
Footballers global is a safe space with integrity at the core of the management teams values. This is backed up by the high calibre sports ambassadors on board with years of experience at a high level.
I would also recommend footballers global for the varied sports education information available on the platform.
Andrew Boateng
Scout at Peterborough United & Odense

Footballers global is a fantastic site for players,coaches,refs and scouts alike.
With players from all over the world on the platform,for me as a scout it is easy to find players I may have missed before.
From a players point of view it must be amazing to know that scouts from around the world can see their CV with just a click of a button.
When you speak to Robert,you can hear his passion to support players.
Sam O'Sullivan Barker
TalkSport Commentator

Footballers Global is totally unique and just the sort of thing football needs. So many of us need somebody to put their arm around us at some point in life, this is the perfect service to help players in what is essentially a lonely place.
You have to speak to Robert to understand his passion for the project and his selfless drive and determination. I'm 100% behind this brilliant project and have every confidence it will prove a success.
Barry Swain
Leicester City, Norwich City, England u21

Footballers Global is a great place for players to showcase themselves and get out to a wider audience.
Darren Eadie
Plymouth Argyle, Calgary Foothills, Yeovil Town

Footballers Global has created a site where players can express their ability and skill as an online platform for scouts and coaches. A great idea for any footballer to showcase their level and be recognised for their hard work.
Bow Jackson
IH Manchester Academy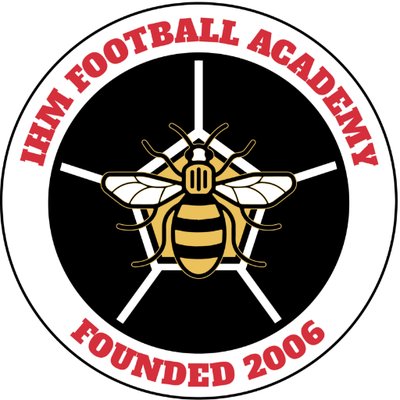 "The Footballers Global platform is perfect for players around the world to look to connect to the football industry. For our international players it allows them a great opportunity to showcase their ability along with connecting to scouts and other influential people in the industry. The platform is a safe way for our young players to be online and is so football specific it really relates to what they need. We encourage all our players to get their player profile out on the platform to try to enhance their progression in the game. Well done to all the team at Footballers global, keep up the great work"
Rangers, Dundee United, Hartlepool United

I love the concept of Footballers Global. It is a fantasic modern platform that allows boys and girls of all ages and levels to showcase their talent in a safe and secure enviroment. Having witnessed 1st hand the impact that fake agents & scouts can have on players, I think this is a fantastic way for players to highlight their abilities to scouts worldwide. I wish all the players, scouts and staff at Footballers Global the best of luck for the future. Keep up the good work.
Jon Daly
Mindset coach & Owner of solutionsmindset.com

Footballers Global are an ethical and morally sound invention. I would highly recommend the process to any parent or player looking to showcase their skills in the game. I would highly recommend their service.
Steve Sallis
Director of IPSO International Professional Scouting Organisation

Footballers Global is doing a great job for grassroots football but it also gives guys a chance to showcase their talents to all scouts not only in the UK but a worldwide audience. The Footballers Global platform is a must not just for showing your ability and progression but to make contacts globally. Keep up the good work we are fully behind the Footballers Global Network.
Colin Chambers
Arsenal, Nottingham Forest, Everton

I absolutely love and support grassroots football and its great that serious thought is going into getting players back into the game through the Footballers Global platform.
Kevin Campbell
Arsenal, Portsmouth, England u21

Footballers Global is a truly wonderful online platform for boys and girls alike who can upload their cv's and player info, interact with all the other members and showcase to professional scouts as well.
Brilliant and well done. Something like this is well overdue.
David Hillier
Arsenal, England u21
Footballers Global is an excellent platform for players of all ages, boys and girls, to showcase their talents in a safe online environment.
Paul Davis
Liverpool, Rangers, Aston Villa

Wishing Footballers Global every success Loving this platform! Brilliant safe environment to showcase.
Mark Walters
Tottenham, Southampton, Bristol City

Footballers Global is a brilliant platform for boys and girls to create a profile and interact with other like minded footballers. The fact that Footballers Global operates within a safe online environment is so important. Good luck to everyone.
David Howells
1st team GK coach QPR

Fantastic cause that supports grassroots football in all communities. Helping to bring together and provide an excellent platform whilst enjoying the game we love.
Gavin Ward
Arsenal, Cardiff

Footballers Global is a fantastic platform for boys and girls, men and women to showcase their talent and make their way in the game. Using the expertise of ex professional players and the keen eyes of a global scouting network, Footballers global create opportunities
Rhys Weston
Portsmouth, Manchester City, Crystal Palace

I think Footballers Global is a brilliant platform for young aspiring footballers. Because of my route into professional football. It was so different to many others, I for one can say for certain that as long as you have the belief and determination going on to fulfil your dream is definitely possible. Wishing all of the players all the very best.
Lee Bradbury
Arsenal, Sweden International

When my former Arsenal team mate Jimmy Carter told me about Footballers Global I realised this was the online football platform that was going to change the landscape for players looking to get back into the game once being released.
I wish Footballers Global every success.
Anders Limpar
Arsenal, Crystal Palace, Leeds

I simply love anything to do with Grassroots football and Footballers Global will be leading the way in supporting such a worthwhile cause.
I wish Footballers Global every success.
Best of luck to all of you aspiring footballers out there.
Chris Whyte
Arsenal, West Ham, Barnet

Loving Footballers Global. This is so good for any aspiring footballer from all around the world. Great online safe community. Wishing everyone great success.
Omer Riza
West Ham, Exeter City, Millwall

Footballers Global is brilliant for any young player looking to showcase themselves to the many professional and accredited scouts on the platform. Excellent for payers who have perhaps dropped out of the game and looking to get back in.
Wishing Footballers Global all the very best.
Gary Alexander
Leyton Orient, Swindon Town, West Ham

Wishing Footballers Global every success. I love the fact that the platform is open to footballers from all around the world on every Continent. Football has been magnificent to me ever since breaking into the first team at Leyton Orient. The game has taken me and my career far and wide globally in particular South America where I was involved with Puerto Rico Islanders as assistant manager.
Best of luck to all the boys and girls who register.
Adrian Whitbread