It's Simple
No Ref, No Game!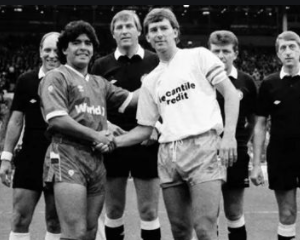 Footballers Global are very fortunate to have one of the most respected referee's in the world Keith Hackett as our referee ambassador. We are very grateful to Keith Hackett. We will be aiming to find new ways to promote refereeing, and raise some money to invest into this side of the game at the grassroots level.
The respect for referee's is sometimes shocking expecially in kids football so we feel by getting everyone involved and sharing the stories of referee's with the younger generation may help to educate the players in how important their role in the game is. We might even see some players sticking up for the referee when their managers, parents and fans start to abuse them.
At the end of the day No Ref, No Game
Footballers Global are always looking at ways to help and support grassroots football.
Our latest feature is to help with the problem teams sometimes have when looking for a referee. We now have a 'find a ref' section for all teams to use.
We support the referee's and want to help encourage more younger people to get involved. Qualified referee's can now register themselves, start their CV and share their football journey. We want to showcase every level of ref and you will be added to the search engine so together we can help games from being cancelled due to having no ref.
It is simple for everyone to take advanage of this feature. It takes just a few minutes to register and all level of members can access the 'find a ref' feature.
Referee's fill out your CV and add a picture of your qualifications. If you need a ref just enter your postcode and our system will show you the refs in your area. You can check their CVs and get in touch.