Join The Team!
Join Footballers Global community and be part of a much needed voice for grassroots football.
The one thing everyone has in common with the game of football is everyone's journey starts at the same place, probably at home with a parent. Footballers global is a platform that encourages everyone and anyone that enjoys football. All abilities, ages, boys and girls at every level. Not only do we help to showcase players to scouts globally from every level we are also building a worldwide football community to support grassroots. Football is everyone's game and we would like to share every football journey from your first kick of a ball. Whatever your ability, disability or wherever you live in the world. Footballers Global is not just for players, so if you're a parent, manager, coach, referee or just a fan you will have a story.  So together let's make some noise for grassroots football and help find opportunities within the game.
Footballers Global aims to build the biggest and best online football community and support platform. As well as it being a full social media platform, we have tailor made each profile to suit the need of the individual member. If you are involved with football at any level you will have a story to tell, we want to share your journey! If you're a player who wants your CV and videos seen by scouts, we've got you covered. If you're a scout/agent that wants to use a global player search engine, we've got you covered. Even if you're a player that just loves the game for the fun of it, get involved and enter your latest goal, save or skill into our competitions. Are you a manager, parent or a fan? we want you involved! Football is everyone's game so we welcome every level of ability and disability. We have great ambassadors for every level including men and boys football, women and girls football, and para football.
Are you a referee? We want to be part of your journey. We can help you build your CV and add you to a search engine. This is for clubs to use when in need of a referee to help stop any game from being cancelled. (Feature Coming Soon)
This is a fun platform made for every walk of life where everyone is equal and treated on a level playing field. We will be using our platform to support grassroots and help connect like minded people around the world. Have you been released or are you feeling down? we have the partners to signpost you to the help you might need to get back on track. We have players from grassroots to professional, scouts from academy to the premier league and members from 25+ countries. Join the best football website on the internet today.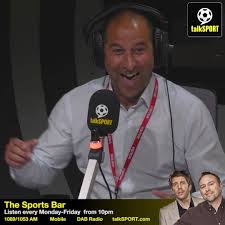 Grassroots voice
Footballers Global are a showcase company aiming to help advertise and support grassroots teams and players around the world. There are many problems within grassroots and it is becoming overlooked and often left struggling. Our dedicated platform is designed to build a huge community of likeminded people from every level and every walk of life. Whether you are a player, team, scout, parent or anyone involved we have a tailor made profile for you to join us. Grassroots needs a fresh and louder voice than ever before so whether you are involved at professional level or below, join our community and help strengthen our voice. Footballers Global aim to identify and work towards helping to solve these problems. We are the only football showcase platform where everyone is equal. We encourage all players from different genders, ethnic background, faiths, ages, sexual orientations, and those with disabilities. We give you the chance to build your very own profile, compile your own videos to show off to all your friends! Your best goal or your near miss! All standards of football are welcome. Our player profile encourages team building and healthy competition amongst your peers which in turn will raise your game, performance and popularity. Everyone likes to talk football, now you can share your football journey with your friends here. So join up and start your own fan base. Not only is this fun to share with your friends but managers, agents, scouts and teams can use our detailed player search facility, for any level of player from local Sunday morning players through to professional player status. Maybe unearth the next football legend….. there is no end to the tips and tricks offered on this site for football enthusiasts and professionals. Footballers Global is simply the worlds best football network.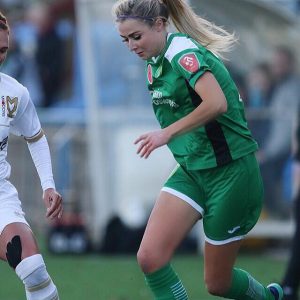 Women's voice
Footballers Global is a company that believes female footballers should be treated as equal and will be helping to connect, encourage and promote women's football from the grassroots level. We champion female talent and want to raise awareness regarding attitudes towards women working in football, and we address the gender balance in the industry. Footballers Global aim to improve women's representation at all levels of the game. We wish to achieve gender balance on our platform, not only by showcasing diverse female players themselves but also on our committee. Football is a sport for all so we will challenge discrimination and work to empower girls and women using role models and ambassadors. We will work to promote women's football and attract more girls and women to become involved on our platform.
We are delighted to be able to help and support female clubs, academies and players. Please do get in touch to discuss how we can work together and what opportunities Footballers Global are creating to help you.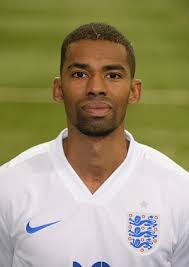 Disability voice
Since Footballers Global was founded, lots of research has been going into different areas of the game. We have found disability football to have a huge number of people involved with not much exposure. Footballers Global invites anyone involved with disability football to register and share your journey. We especially want to encourage any players to get involved as we want to help with awareness and showcase your talent to our community equally. Football brings joy to everyone, there should be no exceptions. Any age and any ability. This makes Footballers Global platform unique in a way where every player is equal.
We are delighted to be able to share this platform with disability football clubs, academies and their players. Please get in touch to discuss how we can work together to help with exposure.
For more information on the membership that suits you best click the button below